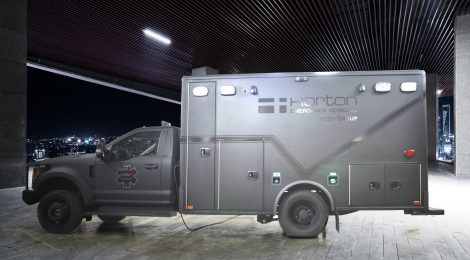 US specialty vehicle manufacturer REV Group has announced what they claimed to be the first non-military ambulance with built-in ballistic protection.
The REV Guardian is a fully equipped ambulance with Level IIIA ballistic protection and also includes run flat tyres and ballistic glass as part of a standard package.
Bob Collins, President of the REV Ambulance Group, said,
While it is unfortunate that this sort of ballistic protection is needed, the market has requested the development of an ambulance that does not look like an armored military vehicle and functions like a normal ambulance, while providing increased safety to crews if they are involved in potential active shooter situations.
Ambulance services around the world are increasing their Marauding Terrorist Firearms Attack (MTFA) capabilities and vehicles of this type are also likely to be of interest for public order situations. Buy Abiclav Augmentin